Getting financial sponsorship for your event is difficult. Says who?...
"Discover How you too Can Get the Popular Brands and Top Companies Beg to Sponsor your Event"
Finally! A PROVEN way for ANYBODY (with no prior experience) to host any event and make money with it from SPONSORSHIP.. and with this PROVEN Step-by-Step Guide, you can get started after reading this.

The secret information you are about to discover can be used to get sponsorship for any type of events including...
Conferences
Exhibitions
Festivals
Conventions
Expositions
Sporting events
Arts/Entertainment Spectaculars
Charity Benefits
Carnival
Talent show
Concerts
Fun fair
Workshops, Trainings and Seminars
Comedy Shows
Religious gathering
Awards
Instagram/Youtube Skits
Personal events (birthday, funeral, wedding)
...And Much More
Uncover the secret formula popular event organisers you know use to get financial sponsorship for their events
I've also used the same secret formula to get sponsorships for my events and media coverage for free!
See what others have to say about the blueprint on facebook
Scroll down to see more pictures of me with different sponsors and events or enter your name and email below to receive the preview copy of this blueprint.
Date:
From the desk of award winning: Olatunde Wealth

RE: How to Make Money from Event Sponsorship

Dear friend,

My name is Olatunde Wealth. I have organized and co-hosted several local and international events with the help of corporate sponsorships (see proof of some of the events in pictures as you read to the last page) and in the next paragraphs you'll discover how you too can attract the top companies and popular brands begging you with cash and resources to sponsor your event; even if you have never organized any event before.

Are you ready?

First, let me ask you these questions
Have you ever wondered how the popular shows and events you know are able to get sponsorship from the big brands?
Have you ever wanted to organize an event but dont know how or where to start?
Are you constantly facing the challenge of getting sponsors to fund your events?
Have you ever pitched (or begged) for sponsorship for your event but get turned down?
If you answered yes to all or any of these questions, then I?ve got good news for you.
I?m about to show you the secret strategies I use and the same blueprint the popular events you know, have been using to get sponsorship for their events and how they make make money with it.
If like many nonprofit and event or festival producers relying on corporate sponsorship, you?ve face seemingly overwhelming impediments to securing sponsors. You?ve tried and begged several companies to sponsor your event but get turned down, then let me tell you this?

Stop Begging For Sponsorship!
Really, getting sponsors has nothing to do with begging them but everything to do with marketing.
And that is just the cold, hard truth.
If you get this right, companies would be begging you with their cash and resources.
But how can you achieve this?
Let me share my story...
Few years ago, I conceived the idea of organizing an event in a certain community. Like most event organizers, I needed money to plan and host the event. I needed to secure the date and the hall of the event by paying upfront. I needed to print flyers, posters and do other form of publicity.
I needed to get refreshment for attendees even though it was going to be a free event. I needed so many other things that would cost me a lot of money after analyzing my budget.
I didn?t have the money and even if I did, there was no way I could use my personal money to organize a free event that was to transform people?s lives.
The chances of hosting the event was becoming slim unless I get a sponsor very fast.
Like most sponsorship seekers, I wrote to 87 companies for help but was turned down. I even paid an impromptu visit to the companies in order to convince them and make them changed their mind.
But alas!
I was chased away.
Some even asked the security men to bounce me out when I refused to go.
Not funny :(
Out of frustration, I postponed the event till the following year.
I was almost giving up until I had a discussion over drink with one of my female friend. As the CEO of a big company, she had organized several international events over the years with the help of corporate sponsorships.
She told me her secrets and taught me how to use the same strategies to get as many sponsors that I wanted. But I didn?t believe her. I was even disappointed because I was expecting a check from her, to cover my estimated budget for the event.
I thought she was being close-fisted with her money. She saw the disdainful look on my face but encouraged me to try them and see if what she just taught me is not going to be more valuable than the money I needed.
Well, I did?
Few weeks later, I got the first check for my event from a globally recognized brand without writing any proposal. Just a regular conversation at a cocktail party got me my first sponsorship deal which was more than enough to organize the event.
A month to the event, I got 7 more companies (5 that I had contacted earlier but was turned down) begging me to consider them for any other form of sponsorship left.
The rest is history but a success story now. :)
I?ve gotten several sponsorships for many other events and also helped others get sponsorships for their events too. Now, I want to also show you how we do it and help you get sponsorships for your event, even if you have no idea of how to organize one.
Do you know that over
$62,745,948,273 is reserved in budget by the big brands for event sponsorship every year?
and your event could be one of them?
Yes, that's over $62 Billion dollars reserved to sponsor your event.
Every year, companies spend billions on event sponsorships (more than advertising sometimes) as a better way of marketing and reaching their target audience, yet event organizers often lack the information they need to approach a potential sponsor and negotiate a mutually beneficial relationship.
The event industry itself is worth over $60.064 billion and more organizations and individuals are realizing the potentials and opportunities in hosting and organizing an event.
Want to know how you too can plan, organize and most of all get free money in sponsorship to host your own event?
one.
Introducing...
Event Gold Digger
(How to Get the Big Brands and Top Companies Beg you to Sponsor Your Event)
Every year, companies reserve some millions of dollars in budget for event sponsorship but are faced with the problem of who to sponsor. Event organizers on the other hand need funding for their event but lack the require resources and technical knowledge to approach a potential sponsor and securing a sponsorship.
My friends know that when it comes to getting sponsors for event, I am a master at the game. Hence, I'm regularly approached to help secure sponsorship for events (for a commission).
Imagine getting access to these same secrets to get sponsorships for your event?
That's why I?ve produced a proven blueprint (EVENT GOLD DIGGER) that shares industry secrets of BIG event organizers, but aren't willing to share because they don't want anyone to compete against them.
Below are testimonies from event organizers who have used EVENT GOLD DIGGER
The Event Gold Digger shows you where to find money in today's money-tight world? If you are a producer of events, community activities, sports, recreation activities and any gathering that attracts the general public, you should get Event Gold Digger.
I've worked with Ola to achieve success for my events including sponsorship, I can say the strategies outlined in the Event Gold Digger Blueprint far exceeds my expectations. After studying his examples I became armed with knowledge and confidence to secure sponsorships myself. I have a proper understanding on how he was able to secure sponsorships for my events.
I recommend this product to anyone who is looking for money to host any type of event
Anthony Emmanuel
Organizer, (All Stars Music Concert) event.
I've had the pleasure of reading an advanced copy of this awesome boook by Olatunde and from what I can see, this book is a MUST-READ for everyone thinking of organizing any sort of event.
In this well-thought out book, Olatunde dwelt on his own rich experience in organizing profitable events as well as what he has learnt along the way from other masters of the game to give readers a complete blueprint for putting together a winning event with sponsorships.
I strongly recommend this book for you if you really want to dig for gold with events sponsorship, marketing and organization. There is nothing like this in the market right now.
Dr. Ope Banwo
CEO, Afrinet Solutions/American Internet Business School.
Organizer, (Annual Africa Internet Business Summit) and (Dotcom Awards) events
Event Gold Digger gives you a roadmap that guarantees your success in finding money for your events and projects. It shows you what sponsors want. How to determine what benefits are of greatest value to a sponsor. Where to get sponsors for any type of event and how to talk to them.
The best part of this product is that it shows you how to get any event venues and facilities for free and how to attract media attention.
If you are an individual or you represent an organization. You will find EVENT GOLD DIGGER very helpful. It provides all the tools you need. It even shows you how to position your event to attract sponsorships naturally even if it's just at an idea stage. I wish I knew this secret earlier.
James Elli
Organizer, (Youth Talents Exhibition) event.
Wouldn't you want to enjoy the same experience and success as these people do?
Who wouldn't?
Here's Exactly What You'll Benefit with the "Event Gold Digger" Blueprint
The full story of how I was able to get sponsors for my past events and the strategies I still use till date.

Sponsorship secrets companies want you to know before approaching them .

How to Position your event to attract sponsors naturally and get them beg you to sponsor your event

How to plan and co-ordinate your event without an event planner

How to get great Speakers/Facilitators/ and Event Venue for free (or at a highly subsidized price)

Easy, fast and effortless ways to Get Sponsorships for your Event

Overcome hurdles you'll find when attempting to get sponsorships and how to leap those hurdles like you are a gold medal sprinter at the Olympics!

Where to get sponsorship for your event today without hassle. (This is a jealously guarded secret!)

How to make companies that rejected you, jealous and regret not sponsoring you and make them beg you to host another event.

How to Get Media Attention for your Event. Here you will discover how to get the newspapers, TVs and Radio stations promote and cover your event for free

And much, much more!
Whether you're brand new to organizing an event or a seasoned pro looking for better ways to get sponsorship for events each and everytime without hassle, Event Gold Digger will work for you.
Event Gold Digger is a NEWBIE FRIENDLY, EASY-TO-READ book filled with in-depth, tactical strategies and advice you can apply without
Any prior experience in organizing events.
Any money
Any event planning education
Any business experience
Any restriction to location
Do you know that if you can bring up to 20 people together, you can even get sponsorship for it?
Event Gold Digger will show you the secret.
Want More Proof Of How Valuable This Is?
I host a monthly meetup for entrepreneurs in the creative industries. I've been funding the 5-hour monthly event of 20 - 50 attendees because of my passion for the industry. I never knew it was possible to attract sponsorship until Olatunde showed me what to do.
Last year, I secured a 2-year sponsorship deal from one of the biggest financial institutions in the country. The sponsorship deal covers my monthly cost for hosting the event and I also make money with it too.
Nkechi Amadi
Organizer, (Creative Enterpreneurs Clinic)event
Event Gold Digger is a step-by-step guide to securing successful, sustainable corporate sponsorships that will provide financial stability, increase visibility, and help your profit and nonprofit achieve its mission.
Olatunde walks you through every phase of the process and shows how to assess what it will take to get your organization prepared for success.
My weekly sunday mentorship class has been transformed into a more coordinated event and we are in the process of getting sponsorship to sustain it
Muyibi Afolayan
Organizer, (CMI International) event

So how much should I ask you to invest in Event Gold Digger?
What do you think is fair?
Before you answer though,
Consider The Fact That...
This is the proven system for making money with event sponsorship.
It's also the system used by the big and popular events you know (comedy shows, musical jamz, conferences/exhibitions, Awards, etc) which is why you see them repeat the events every year.
Finally, it's the ONLY system and same secret that I've used for myself and my friends to get sponsorships for hosting small and big events with recognized brands, celebrities...
When you consider all these, and the fact that applying this system could land you more than a N1 MILLION in a single sponsorship deal, charging N50,000 would be a fair price.
But I wont charge you Anything Near That Amount
Not even N40,000
Perhaps N30,000?
Well, that's okay. After all, I charge my friends more than that for consultation to help them get sponsorships for their events. But I still want to lower the price.
N20,000 ?
No!
Okay I suppose I can stop teasing you with the price. I am giving you privileged *UNRESTRICTED* access to EVENT GOLD DIGGER so that you too can start getting sponsorships for your events, for just N9,500!, At this price, you're literally RIPPING ME OFF and my friends would be angry at me for charging them more .
But Wait! Hang on for a while more...
I love ACTION TAKERS and I'm really interested to see you succeed with EVENT SPONSORSHIP.
If you really take action to invest in EVENT GOLD DIGGER right now, you will pay a measly sum of

N7,500 ($27) for the first 20 orders during pre-launch (GONE)
N9,500 (or $37) for the next 50 orders (1 REMAINING!!!)
N15,000 ($47) for the next 100 orders
N30,000 ($57) for everyone else
"Now It's Time To Act".
Now it's on you...You have read my story, you've seen my results and my friends by using these strategies I have paved a way for you on what to do.
You have a choice...You can stay frustrated, broke, and never succeed in getting the sponsorship results you want. Or you can make a choice to get off your butt and do something about it.
It's up to you....Make the right choice for your event. .
What If...
The information you will learn here is that missing link that you have been looking for.
All you need is that one little nugget that will give you your own "Ahh-hah Moment". Which could get you that sponsor you need.
I'm right...... Which I am!! Don't go through the hell I've gone through. Read my book, watch as I do, implement the principles and you will have great results!! You can be successful and you WILL be successful. You have an opportunity to learn from a proven system, take it and run with it.
But... wait, it gets better!
I am also throwing in these amazing bonuses for the first 50 people to invest in the ?Event Gold Digger? Blueprint
Amazing Bonus #1
30 Days Personal Consultation & Support. (T&C Applies) (Value =N=100,000)
When you order my "Event Gold Digger" blueprint today, you will have access to my private email and telephone number.
You will be able to ask me any questions and I'll answer you without charging you a single kobo extra.
If you have never organize an event before, I will give advice on the type of events to organize, how to do it and show you the sponsors for such events, after accessing you.
Amazing Bonus #2
PR Marketing and Publicity for your Event (First 10 People) (Worth N250, 000)
Big Event Organizers spend thousands, sometimes millions of Naira in publicity and promotion of their events.
I will not only craft a news-worthy press release for your event, I will get it into the news for you and promote it, even if it's a small event.
Amazing Bonus #3
My Tested and Proven Event Sponsorship Proposal Templates (N50,000)
You will have access to the same proposals that I've used over the years to get sponsorship for myself and others. This proposals has been tested to be a winning proposals that companies love to see. By using this alone, you are sure of getting as much funding as you want for your event. (T&C Applies)
Why Am I Giving You All These Bonuses?
Simple.
Because I want you to get IMMEDIATE RESULTS, I?m going to let you have all of them for FREE, so you too can Generate a Large Sponsorship Portfolio for your events!!
And to even go further and show you that I am willing to stand by my claims, here?s...
My 100% NO-Questions-Asked Money-Back Guarantee
If you go ahead and invest in the ?Event Gold Digger? product today and if you are not completely satisfied with the secret strategies I reveal or you do not get the desired result after implementing them, you may request for a full refund within 90 days and still keep the product, no questions asked.
I have total confidence that you will MASTER the art of GETTING SPONSORSHIP for any event with the strategies outlined in this product, irrespective of your background, experience, education etc. But if you think the product doesn't deliver what it promises, I will pay you back every single kobo you invest, plus you will get my APPRECIATION for trying it out.
But You MUST Act Today Otherwise?
You see, I can only guarantee that the low price of this product and the bonuses, will only be available to those who act within the next 7 days, including Saturdays and Sundays.
Here?s why.
I will be available for consultation as part of the bonuses. It?s one of the best bonus you will be getting. Also, I will personally be doing PR for your event, anytime you are ready.
But I am only one human being. I cannot clone myself. I can only provide the personal consultation and PR Marketing for only a few people.
So as an added reward, I will only do it for those who take action and invest early. You need to act now if you want to lock in at the low price and get all the bonuses, plus the personal coaching.
Don?t waste time. You have none. The earlier you invest in the product the better, because then you will be sure of getting EVERYTHING.
To claim your copy of ?Event Gold Digger? and start getting SPONSORSHIP DEALS from the top companies, use the payment instruction immediately below this line and make your investment right now.
Payment Instructions
Follow any of the payment options below to master the art of getting sponsorship for any type of event today.
Payment Option 1 (Direct Bank Deposit)
STEP 1 - Make a bank deposit/online or mobile transfer of =N=9,500 only into any of the banks below. The account details are:
Bank- Fidelity Bank
Account Name - Olatunde F. Wealth
Account Number -6550820568

STEP 2 - After payments, kindly send an email to olatunde[at]browsedotcom.com with the subject "Payment Details for Event Gold Digger". In the email, specify your YOUR NAME, YOUR EMAIL ADDRESS,PHONE NUMBER, LOCATION, AMOUNT PAID, DATE PAID, BRANCH PAID.
Once your payment has been confirmed, the product (Event Gold Digger) will be sent to your email within 24 hours
Payment Option 2 (ATM CARD)
This payment option is available for ATM users and Debit and Credit card owners such as MasterCard and Visa in Naira, and processed by PayStack.
The payment platform is done via Interswitch and hence all payments are highly protected and secured.
Pay with your ATM Card and get the product instantly (On the next page after successful payment). Click here and be taken to a secured page where you can enter your ATM card details.
Payment Option 3 (Paypal Users)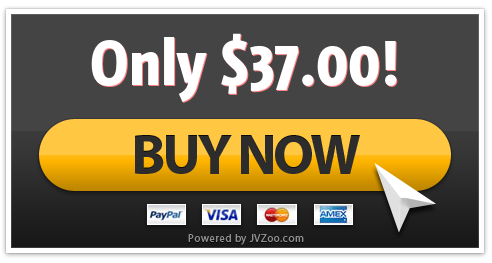 You Really Can't Afford Not To Invest In EVENT GOLD DIGGER
You will get immediate access to the Event Gold Digger with the bonuses, and start mastering how to make the top brands and companies sponsor your event with cash and resources.

By the way, I will only be offering this system for this stupid low price for only a few people and for a short time, so you need to act today.
Have your share of the BILLIONS that have been set aside for EVENT SPONSORSHIP this year.
So if you're ready, claim your copy of "Event Gold Digger" by following the ordering instructions above right now...
Go ahead and order right now, I know you'll be happy you did.
I'm waiting.
Sincerely,
Olatunde Wealth
olatunde @browsedotcom.com
+2348098929298
P.S. This is a PROVEN way for ANYBODY (even with no experience) to organize any event and make money with it from SPONSORSHIP. And with this PROVEN system, you can get started after reading this..
P.P.S. Remember, I implicently reserve the right to remove this offer at any time WITHOUT notification to protect the quality of the people who join the Event Gold Digger inner circle. ACT NOW!
P.P.P.S You have 90 full days to try this because I accept all the risk.If EVENT GOLD DIGGER doesn't show you the strategies big event organizers and myself use to get sponsorship for their events and you still have difficulties with getting sponsorship, I insist that you contact me as soon as possible for a full refund.